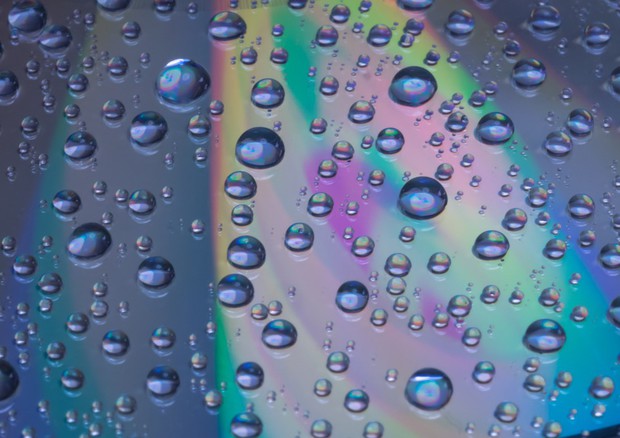 Microfluidics is the science and technology of systems that process or manipulate small (10–9 to 10–18 litres) amounts of fluids, using channels with dimensions of tens to hundreds of micrometres [1]. The reduced physical dimensions imply that the flows occur at low Reynolds numbers. The resulting laminar regimes guarantee optimum control of the main flow properties and high reproducibility.
Droplet-based microfluidics relies on the production of droplets with a controlled size at a high frequency [2]. Each droplet can be considered as a small reactor which is moved by the surrounding immiscible liquid. Precise control of droplet volumes and reliable manipulation of individual droplets such as coalescence, mixing of their contents, and sorting in combination with fast analysis tools allow us to perform chemical reactions inside the droplets under defined conditions.
Because of these features, droplet microfluidics is a rapidly growing interdisciplinary field of research combining soft matter physics, biochemistry and microsystems engineering. Its applications range from fast analytical systems or the synthesis of advanced materials to protein crystallization and biological assays for living cells.
References:
1. G. M. Whitesides, Nature 442, 368 (2006);
2. R. Seemann, M. Brinkmann, T. Pfohl and S. Herminghaus, Droplet based microfluidics, Rep. Prog. Phys. 75, 016601 (2012).
In our group, the activities in this area follow two main themes:
i) flow characterization of emulsions inside microchannels;

ii) realization of microfluidic biological assays.