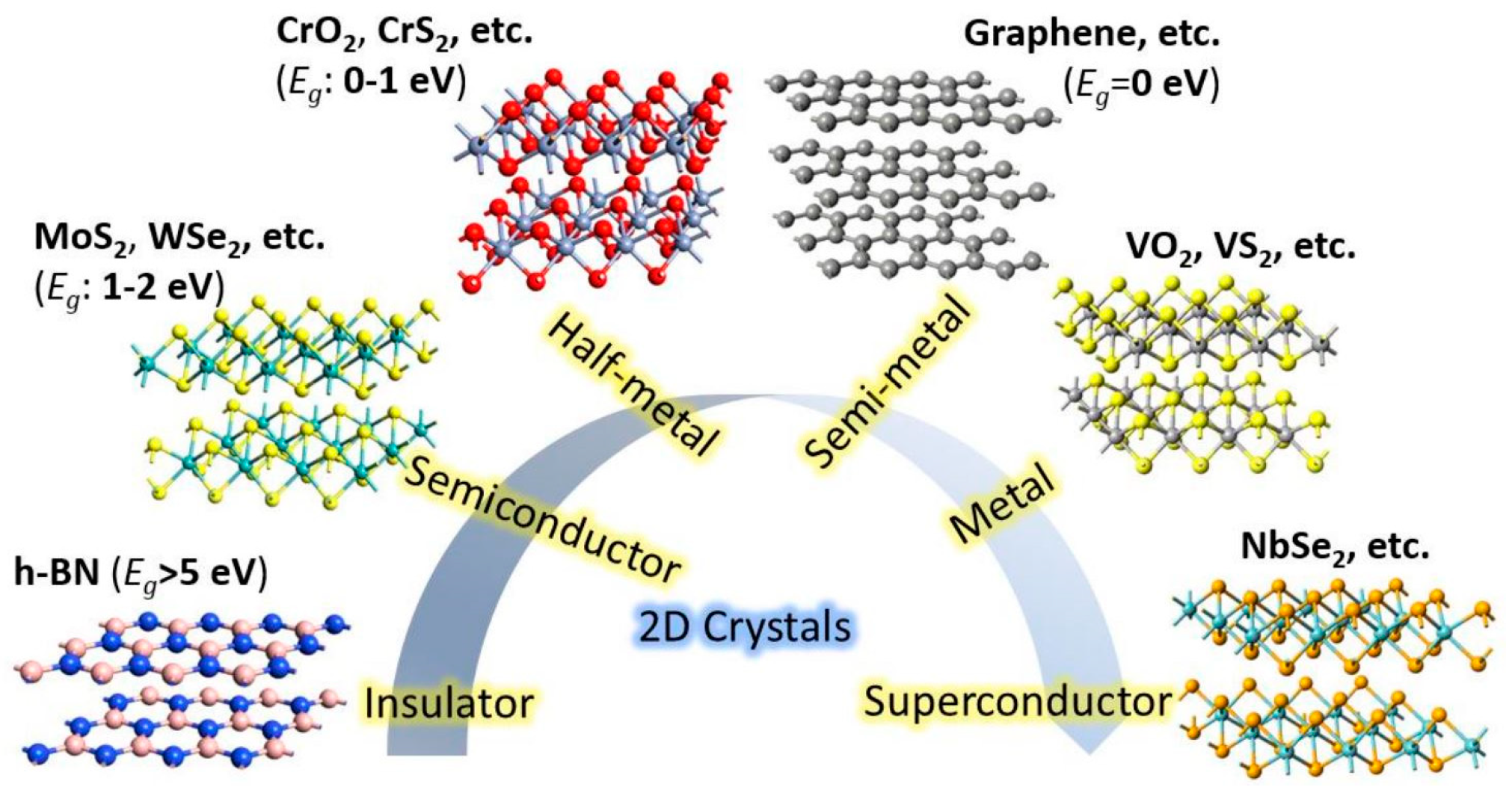 In 2005 Novoselov and coworkers [1] reported on strictly two-dimensional (2D) materials, which can be viewed as single atomic planes pulled out of bulk crystals. These atomically thin sheets are stable under ambient conditions, exhibit a high crystal quality, and are continuous on a macroscopic scale. They can be conductors (graphene), semiconductors (transition-metal dichalcogenides), or insulators (hBN).
Their properties are significantly different from those of the three-dimensional precursor. This is true from a thermodynamic point of view and it becomes impressive when we consider electronic and optical properties [2]. For this reason, they have promise for a large number of applications such as new direct band gap materials (like the monolayer MoS2) in photonics or the thinnest possible circuits in micro-electronics.
References:
1. K. Novoselov, D. Jiang, F. Schedin, T. Booth, V. Khotkevich, S. Morozov, and A. Geim, Two-dimensional atomic crystals, Proc. Natl. Acad. Sci. USA 102, 10451 (2005);
2. J. D. Elliott, Z. Xu, P. Umari, G. Jayaswal, M. Chen, X. Zhang, A. Martucci, M. Marsili, and M. Merano, Surface susceptibility and conductivity of MoS2 and WSe2 monolayers: A first-principles and ellipsometry characterization, Phys. Rev. B 101, 045414 (2020).
In our group, the activities in this area concern:
i) the connection in between the microscopic and the macroscopic optical description of a 2D crystal;
ii) linear and non-linear optical experiments;
iii) the interaction of a light beam with a 2D crystal;
iv) the study of multilayer structures up to a thickness where the bulk susceptibility is found.