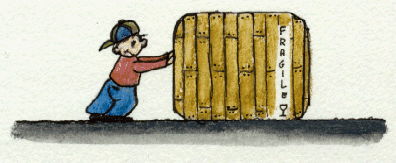 Tribology, which studies surfaces in contact and relative motion, includes friction, wear, and lubrication, straddling across different fields: mechanical engineering, materials science, chemistry, nanoscience, and physics [1].
Despite the fundamental, practical and technological importance of tribology, several key physical aspects of mechanical dissipative phenomena are not yet fully understood, mostly due to the complexity of highly out-of-equilibrium non-linear processes often occurring across ill-characterized sliding interfaces. Progress at the fundamental physics level is going on both through nanofriction experiments and through theory from computer simulations to non-equilibrium statistical mechanics.
References:
1. N. Manini, G. Mistura, G. Paolicelli, E. Tosatti and A. Vanossi, Current trends in the physics of nanoscale friction, Adv. Phys. X 2, 569-590 (2017).
In our group, the activities in this area involve the study of the nanofriction of simple adsorbates like rare gases or fullerenes with the quartz crystal microbalance (QCM) in ultra-high-vacuum conditions and in a very ample temperature range.