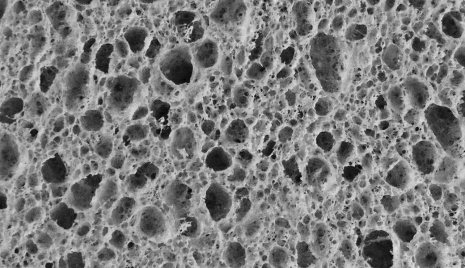 Porous solids are natural and synthetic materials that find many applications in a variety of different fields, including catalysis, environmental protection, nano-engineering, pharmaceuticals, and separation technology [1]. They generally present a complicated three-dimensional (3D) network and a broad distribution of pore sizes, mean value of which ranges from nanometer to micron size depending on the material. Advances in nanotechnology have made possible the realization of self-assembled porous materials, which present uniform arrays of straight, nonconnected pores following fairly simple methodologies.
Examples of such materials include silica SBA-15 and MCM-41, porous alumina, and silicon. Because of their regularity, these matrices have been exploited as templates for the realization of new functional materials. They have been also extensively used as ideal substrates for fundamental studies on the spatial confinement of fluids.
References:
1. G. Mistura, L. Bruschi and W. Lee, Adsorption on highly ordered porous alumina, J. Low Temp Phys 185, 138–160 (2016).
In our group, the activities in this area involve the study, with the torsional microbalance, of argon adsorption on tailored mesopores of different morphology sculpted in alumina.