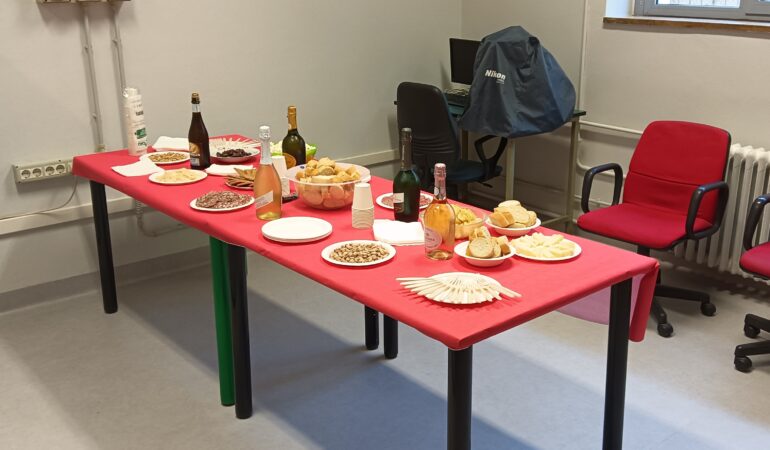 by

Alessio Meggiolaro

21/11/2023
On Friday 17th November, we inaugurated the Microfluidics, Adsorption, Nanofriction and Optics Laboratory (MANO Lab).
The laboratory will host a platform equipped for microfluidic experiments, and an optical bench for scattering and diffusion studies, together with microfabrication tools and the monumental QCM.
The beginning of a new era… toward a bright future for the next generation of researchers in physics of matter!